Characteristics that
make a difference
Our well though-out solutions for giving the best grip and protection are developed to harsh Nordic conditions and appreciated globally. Properties and solutions that make a difference by delivering endurance like no other – Nordic Endurance.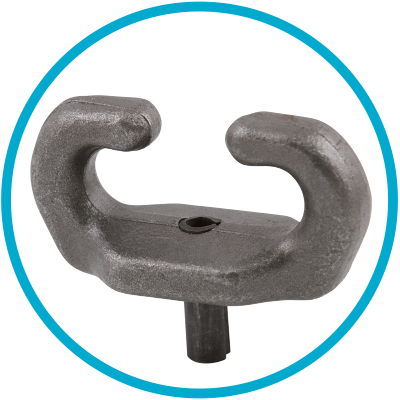 CONNECT TOGETHER
The ends of the Megastud, Multistud, Superstud and Supergrip chains are connected together with our plug couplings. This join can normally be subsequently "shortened" in several steps if you need to tension the chain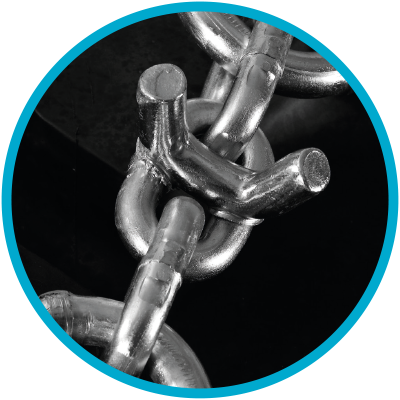 BUTT WELDED U-STUDS
Butt welded U-studs are a characteristic of NordChain. These studs have a wide contact area with the ground, which increases grip. The open profile of the U-stud enables better self-cleaning of the chain.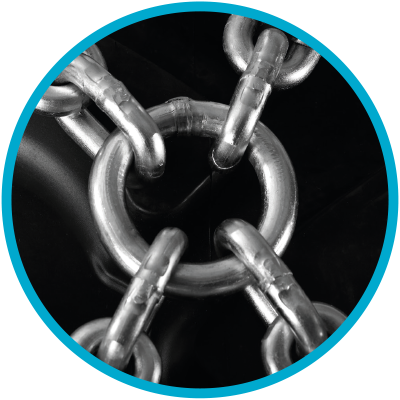 RING FOR STABILITY
Most of our forest chains have a diamond pattern made up of three links with heavy duty rings connecting the chains together. As the rings are always one size larger than the chain (19 mm ring for 16 mm chain and 16 mm ring for13 mm chain), the "3-link" will be particularly stable against twisting, meaning the studs do not lean.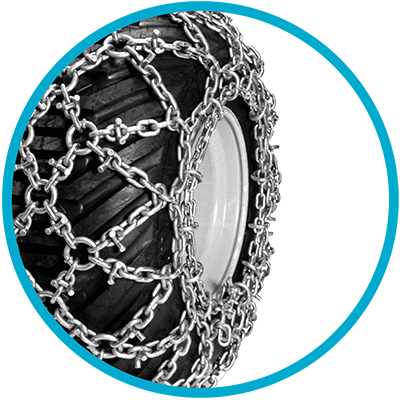 TIGHT SIDES FOR PROTECTION
All our TS chains have tight sides to give extra protection to the shoulders of the tyre. The TS design is recommended for all machines working on stony terrain.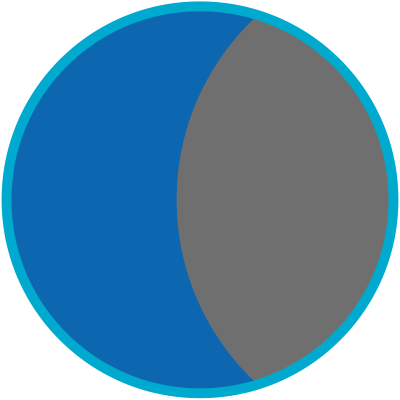 COLOUR
Our forest chains (13 mm and higher) are supplied in blue colour and lighter traction chains in grey colour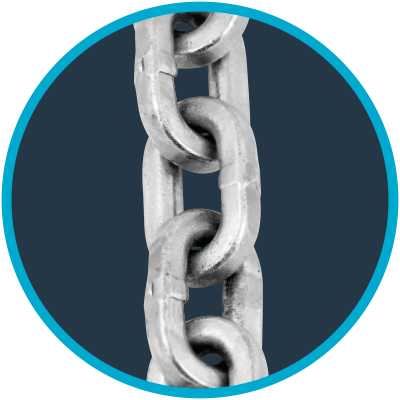 SQUARE LINK CHAIN
Unstudded tractor and truck chains are made of SR chain, which has an angular external profile. This angular profile enables a good grip despite the lack of studs.
MEGASTUD
Megastud chains have double welded U-studs to give extreme grip.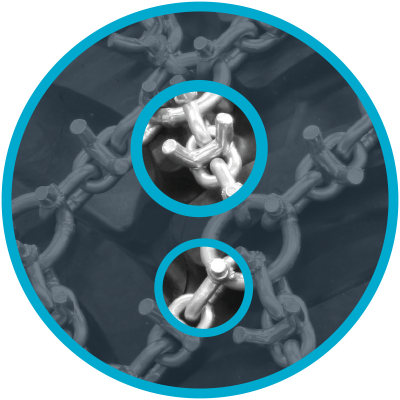 U-STUDS AND STANDING STUDS
Multistud chains have both standing and U-studs. Together with Megastud 160TS, the Multistud chains are especially suited for stony terrain and conditions where extreme grip is needed.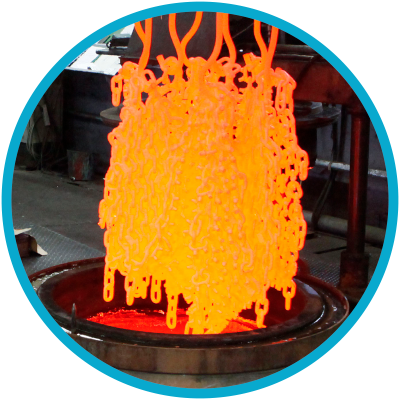 CASE HARDENED
All chains at NordChain are case hardened. This means that the chains are heated to approximately 900 degrees for several hours, at the same time as additional carbon atoms are added. This makes the chains extremely hard and durable.